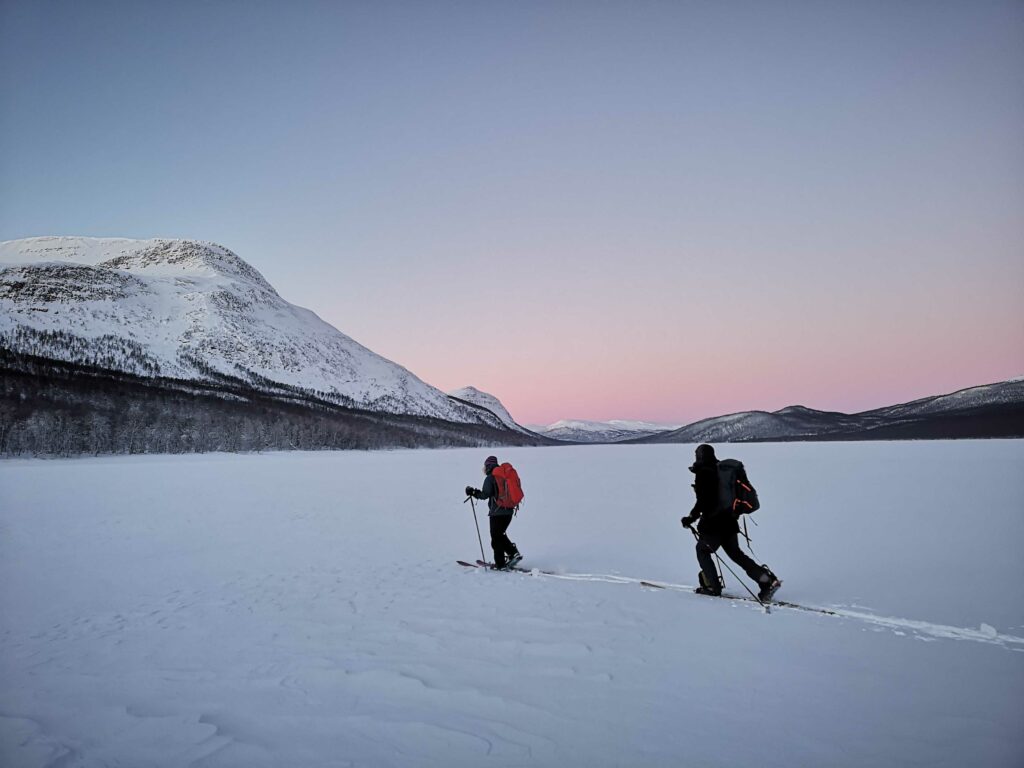 Ammarnäs
We invite you to go ski touring in one of Europe's largest protected nature reserves, Vindelfjällen. There are day excursions for people of all levels here, but we can also come up with some unusual gems including pulks, tents and multi-day options. Please contact us to learn more about what's on offer here. 

When: December – May
Suitable for: Beginners – Advanced
Price: SEK 990 per person. (Number of people in a group: 2-6)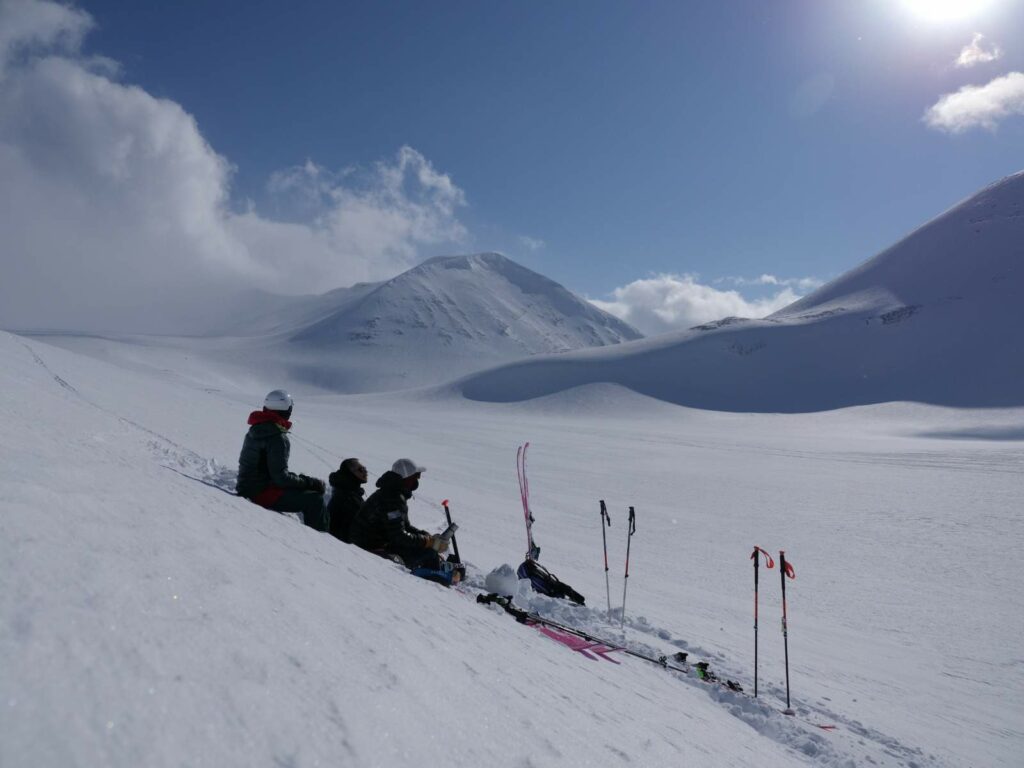 Björkliden, Abisko och Riksgränsen
With three seasons under my belt in Björkliden and return visits every year, I'm pretty familiar with this area. Perhaps you are tempted by the iconic, triple peaks of Vassi mountain and endless other trails, or a longer excursion with a pulk and tent all the way to the Abisko Laplanders in order to enjoy all that is on offer there? 

Price on request.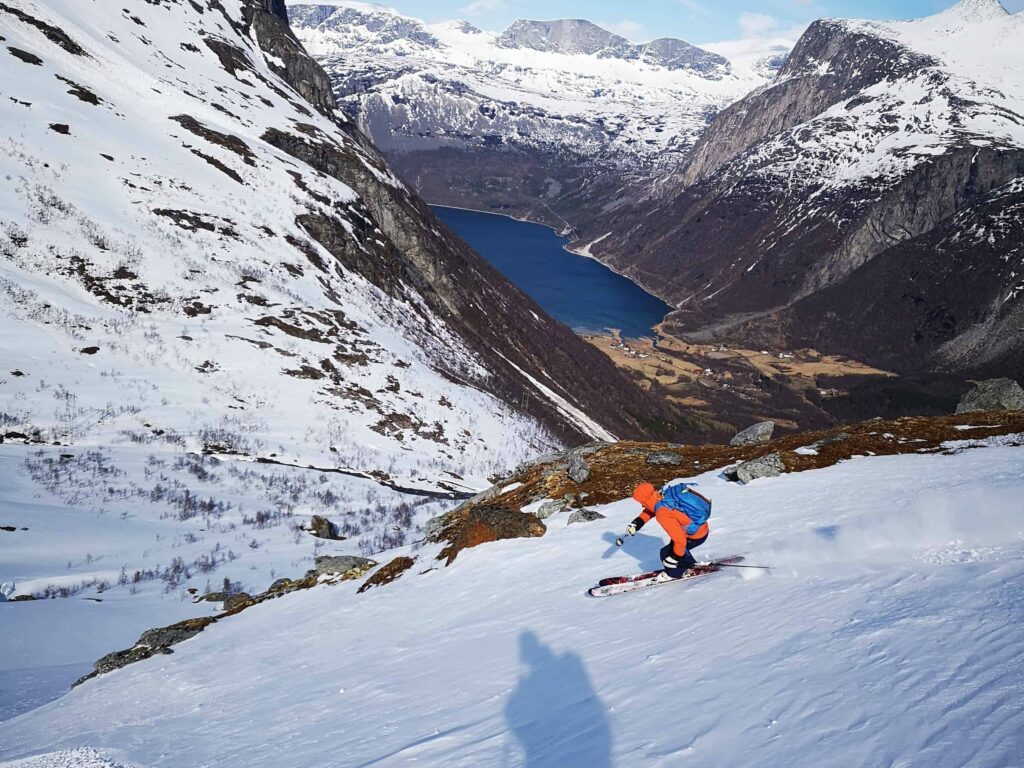 Northern Norway
Northern Norway's iconic mountain range, which rises up amidst splendid fjords, has bewitched me and my friends for many years. I have good local knowledge of Lofoten, Lyngen Tamokdalen and the great hiking Eldorado around Narvik.

The all-in price, including transport and accommodation, is available on request.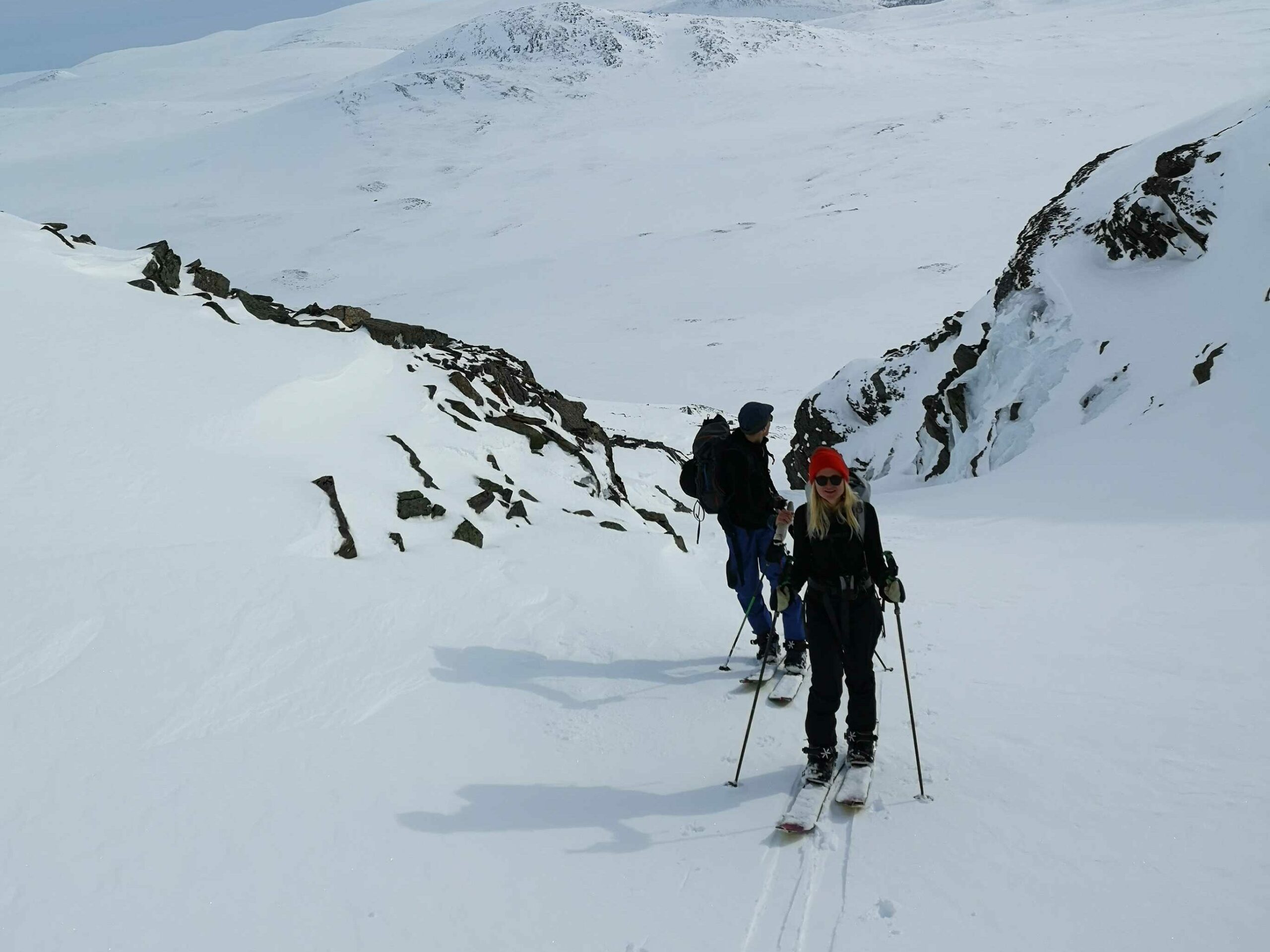 Matsdal, Kittelfjäll och Hemavan
Have you reconned your dream route, or do you need a guide to take you up and get you down safely? Don't hesitate to contact us so that we can find the perfect itinerary for you.

When: December-May
Suitable for: Beginners – Advanced
Price: SEK 990 per person (Number of people in a group: 3-6)